The following information is designed to give you an indication of the type and quality of service we provide. If, after reading these notes, you should have any further queries, please do not hesitate to contact the office where a member of staff will be pleased to assist you.
Established in 1979, Diamonds have been managing properties for over 40 years. During this time, we have established ourselves as being the largest Letting Agent in the County borough of Caerphilly, handling hundreds of properties for satisfied landlords. We offer an honest, professional and transparent approach with customer service being our priority. Our offices are located in Caerphilly & Ystrad Mynach ( Ystrad Mynach being an interactive satellite office with an external touch screen enabling 24/7 viewing) both in the heart of busy Town Centres, and cover a wide area including Caerphilly County Borough, Rhondda Cynon Taf and Cardiff. Our service excels, whether you live next door or on the other side of the world. Therefore, we can assure you that your property will be in safe hands should you decide to have your property managed by Diamonds.
You may be aware of some of the pitfalls owners face when renting out their property. The chances of problems occurring when letting out your property can be reduced to a minimum if all the possible risks have been identified and appropriate procedures are in place and implemented to minimize those risks. It is on these principles that Diamonds will find the right tenant for you at the best possible rent.
Diamonds are dedicated to managing your property as if it were our own. From the moment you place your property in our hands, you can be assured of our ability to handle day to day events and even major crises with total professionalism. Our staff are on call to ensure the smooth running of a tenancy and the full protection of each property. We believe that our standards, practices, insurances and indemnities, combined with our enthusiasm and dedication provide you with the best package of Management Service.
To give you a more detailed insight into the letting process and to advise you of probable rental values, we will meet you at your property to carry out a free rental valuation which will be arranged at a mutually convenient time. There is no obligation to use our services just because we have visited you.
Rental Valuation
An experienced Lettings Valuer will visit your property to carry out a free valuation with no obligation. From this, we will make a professional rental assessment taking location, condition of property and current demand into account.
Our valuer will discuss the following items:
Your responsibilities as a landlord
Your tenant's responsibilities
Advise you of any safety concerns
Safety Laws / Current Legislation
Our advertising process
Choice of tenants
Explain how our Tenancy Agreements work
The rent payment process.
Advising you on the additional laws effecting overseas landlords.
Deposits and how to register with a deposit scheme.
Permission to Let Your Property
We recommend that before you let your property, permission should be obtained from your Mortgage Company. In most cases mortgage providers will be more than happy to grant you permission and we suggest that you contact them as soon as possible to avoid delay in marketing your property.
Rent Smart Wales
Under the Housing (Wales) Act 2014, there are legal obligations on Landlords who have rental property in Wales.
Landlord Registration - Any Landlord who has a rental property in Wales which is rented on an assured, assured shorthold or regulated tenancy is required to register; this must be done through Rent Smart Wales. Landlords can register online at https://www.rentsmart.gov.wales/en/landlord/landlord-registration/ or call 03000 133344.
A landlord registration costs £33.50 if completed on-line. A paper application form costs £80.50.
Landlord Licensing - Landlords who are not involved in setting up tenancies and managing their rental properties do not need a licence; however they must use a licensed agent and register as a landlord declaring their agent on the registration.
It is a requirement of Diamonds' Licence with Rent Smart Wales to report any non-compliant Landlord after 12 weeks, which may result in enforcement action.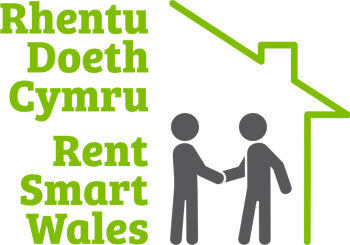 Advertising & Marketing
Diamonds will advertise your property extensively. Marketing procedures includes your property being advertised on www.rightmove.co.uk, www.diamonds-salesandlettings.co.uk, www.zoopla.co.uk , www.onthemarket.com , Social Media including our Facebook Page, a to let board erected at the property, property details displayed in our Illuminated office window displays. We also have an interactive satellite branch based in the heart of Ystrad Mynach with an external touch screen which enables tenants to be able to enquire/ arrange viewings 24/7. Tenants are also able to register their details and request viewings via our website 24/7 which will automatically add them to our database and they will be sent property details as soon as they are registered.

Viewings
All prospective tenants are met outside your property by an experienced negotiator. If the property is occupied, all visits will be strictly by appointment.
Tenant Selection
Diamonds will try to locate suitable tenants based on your instructions. You may have already considered whether or not you are happy for the property to be let to, for instance, a family with young children, pets, smokers etc. At least two references are required from each prospective tenant. These will normally include financial and employment enquiries and present Landlord / Letting Agent if applicable.
Tenancy Agreements
Diamonds will try to locate suitable tenants based on your instructions. The Housing Act 1988 provides the legislative framework governing the creation of tenancies, the most common form being the Assured Shorthold Tenancy Agreement. This form of tenancy gives an owner a right of possession (except within the first six months). This is subject to the service of certain notices at the prescribed times. We can tailor the agreements to suit our client's particular requirements and there is no need to involve a solicitor. There is no additional cost for this service.
Deposits
As of 6th April 2007, all bonds taken by landlords or letting agents under an Assured Shorthold Tenancy Agreement (AST) in England and Wales must be protected by a Tenancy Deposit Scheme. Landlords and Letting Agents must not take a bond unless it is dealt with under a Tenancy Deposit Scheme. To avoid any disputes going to Court, each scheme will be supported by an alternative dispute resolution service (ADR). Landlords and Letting Agents will be able to choose between two types of scheme; a single custodial scheme and two insurance based schemes. For information on Deposit Protection Service, then please visit: www.depositprotection.com
Inventories & Schedules Of Condition
Once it is known that a Tenancy is to commence, a thorough and detailed inventory is drawn up to provide an accurate description of contents and conditions at the property (This service is optional but highly recommended).The document provides the necessary point of reference to enable a property check to be carried out at the end of the Tenancy for any dilapidations or damages etc. to be assessed.
Whilst owners can reasonably expect to receive their property back in the condition in which it was rented, less fair wear and tear, owners must understand that they are not necessarily entitled to betterment (new for old). All personal and treasured possessions of either real or sentimental value should be removed.
Services
In all situations, Gas, Electric, Telephone and Council Tax are the tenant's responsibility. Water Rates, though usually paid by the tenant may be paid by the landlord with an adjustment to the rent.
Gas, Electric and Water (if applicable) readings are taken at the start of the Tenancy and the services are transferred accordingly. As far as the Telephone is concerned, instructions to terminate a service must be given directly to BT or whoever the provider may be.
When the property is occupied, it is the Tenants responsibility to pay for Council Tax. When the property is vacant, the responsibility lies with the landlord.
Inspections
During occupation, your property will be professionally inspected by our members of staff and there will also be a thorough inspection at the end of each Tenancy when the original inventory will be checked.
Our management service does not include supervision during any periods when your property is not let. However, periodic visits may be made by our staff, particularly when showing prospective tenants around.
Property Repairs & Routine Maintenance
We have a list of contractors who can deal effectively with all forms of property maintenance requirements. Whether your issue is general or specialised one of our reliable and competitively priced contractors will be happy to help. All repair works are payable to the contractor directly from the rental received, or, directly to the contractor.
Diamonds will liaise between Landlord, contractor & Tenant regarding maintenance issues if required without any further charge.
Diamonds will class the following issues as an emergency:
Central Heating breakdown
No Heating / Hot Water
Water Leaks
No Electric
Sewage Problems
Security Issues
Fire / Alarm detection systems
If the Landlord cannot be contacted, the designated contractor will automatically be instructed to ensure smooth running of the Tenancy. Diamonds will not instruct any emergency repair over and above £100.00.
Accounts Department
Rent is collected each calendar month and is transferred to your account within 24 working hours. A statement will be sent out for your records.
Gas Safety Regulations
By law, under the Gas Safety (Installation and Use) Regulations 1998, all gas appliances and flues in rented accommodation must be checked for safety within 12 months of being installed and thereafter at least every 12 months by a Gas Safe registered plumber. Corgi is no longer the governing body for gas.
Diamonds have a selection of Gas Safe registered plumbers on hand to carry out this annual check for you. However, should you use your own plumber, you should ensure that they are qualified to service / check your items (for example under the Corgi law, your plumber may have been able to test you boiler, however, under the Gas Safe laws, he / she may not be qualified). Please ensure you check your engineers Gas Safe card, or, visit: www.gassaferegister.co.uk
There is a duty to ensure that all gas appliances, flues and associated pipework are maintained in a safe condition at all times. Full records must be kept for at least two years of the inspections of each appliance and flue of any defects found any of any remedial work taken.
Electrical Safety Regulations
Under the Electrical Equipment (Safety) Regulations 1994, the plugs and sockets etc. (Safety) Regulations 1994 and some other regulations, the electrical installations and equipment in a rental premises must be safe. You are advised to have the property tested by a qualified electrician prior to letting. They must also be carried out periodically thereafter.
Diamonds strongly recommend the mains supply being tested by a qualified electrical engineer who is a member of a governing body. Whilst there are numerous governing bodies available for electricians, the most popular of them all are NICEIC. For more information, you can visit: www.niceic.com
Smoke Alarms
Building regulations state that all properties built after June 1992 must have mains operated smoke alarms fitted on every level of the property.
Older properties do not have to comply, but, landlords are strongly advised to provide at least one battery operated smoke alarm per floor of the property.
EPC - Energy Performance Certificate
An EPC is a certificate that shows in detail the energy performance of a building. The certificate will give the property an easy to understand rating of its energy efficiency using a scale of A - G (A being the most efficient and G being the least efficient). It will also include any recommendations to improve the properties efficiency and save money following an on- site survey carried out by an accredited Domestic Energy Assessor (DEA).
As of the 1st October 2008, all landlords must hold a valid EPC for new Tenancy Agreements created. This lasts for 10 years and is only required for self-contained properties. An EPC is not required when tenants share facilities.
The Energy Efficiency (Private Rented Property)(England and Wales) Regulations 2015 establish a minimum level of energy efficiency for privately rented property in England and Wales. This means that, from April 2018, landlords of privately rented domestic and non-domestic property in England or Wales must ensure that their properties reach at least an Energy Performance Certificate (EPC) rating of E before granting a new tenancy to new or existing tenants.
These requirements will apply to all private rented properties in England and Wales, even where there has been no change in tenancy arrangements:
from 1 April 2020 for domestic properties
from 1 April 2023 for non-domestic properties
Diamonds are able to assist you in getting an EPC through an accredited Domestic Energy Assessor at a price of £80 including Vat. Diamonds are unable to let your property without an EPC.
Oil & Solid Fuel
Although there is no specific legislation applying to oil and solid fuel, we recommend that appliances are serviced regularly. We also recommend a chimney sweep is done once a year.
Fire Extinguishers
There is no compulsory requirement to provide fire extinguishers or fire blankets in normal tenanted properties, however, this may be a wise precaution, at least in the kitchen area.
The Disability Discrimination Act 2005
The DDA 2005 addresses the limitations of current legislation by extending disabled people's rights in respect of premises that are let or to be let, and common hold premises. Landlords and managers of let premises and premises that are to let will be required to make reasonable adjustments for disabled people.
Under the new duties, provided certain conditions are met (for example, that a request has been made), landlords and managers of premises which are to let, or of premises which have already been let, must make reasonable adjustments, and a failure to do so will be unlawful unless it can be justified under the Act. Landlords will only have to make reasonable adjustments. And they will not have to remove or alter physical features of the premises. Learn more here: Provisions of the Disability Discrimination Act 2005.
Investment Advice
Diamonds are always pleased to give free, confidential advice on the type of property and area to invest in that is best suited to your needs.
Fully Managed Service
What Our Management Service Includes:
Advertising (Diamonds Website, Rightmove, Zoopla, On the Market, "To Let" board erected at the property, illuminated office displays, interactive satellite branch in Ystrad Mynach with external touch screen which enables 24/7 viewing requests)
100% accompanied viewings.
Referencing tenants and discussing with the landlord whether or not to accept them.
Inventory/Schedule of condition (optional)
Take meter readings and inform the suppliers of the change.
Check that Gas, Electric, PAT testing, Energy Certificates are up to date.
Carry out the move in process; involves explaining all legal paperwork to the tenant, signing the tenancy agreement and handing over the keys.
Collect monthly rent and chase the tenant for any rent arrears.
Carry out routine inspections and report outcome to the landlord.
Legal notices served (Arrears / Eviction) if required.
Tenancy Agreement renewals, Rent reviews and increases as per regular discussions with the Landlord.
Keeping the Landlord informed of changes in Tenancy Laws.
Let Only Service
What Our Let Only Service Includes:
Advertising (Diamonds Website, Rightmove, Zoopla, On the Market, "To Let" board erected at the property, illuminated office displays, interactive satellite branch in Ystrad Mynach with external touch screen which enables 24/7 viewing requests)
100% accompanied viewings.
Referencing tenants and discussing with the landlord whether or not to accept them.
Inventory/ Schedule of condition (optional).
Check that Gas, Electric, PAT testing, Energy Certificates are up to date. (After the tenant moves in, this will be the landlord's responsibility)
Carry out the move in process; involves explaining all legal paperwork to the tenant, signing of the tenancy agreement and handing over the keys.
Click here for our service fees
There are many things to consider prior to letting out your property and the process can become complex and time consuming. As specialists, we understand the letting process and can manage your property giving you peace of mind and relieve you of the commitment of being a full-time landlord.
Please contact us further to discuss your individual requirements for you and your property; we look forward to being of assistance to you.